Senior Manager Controlling & IT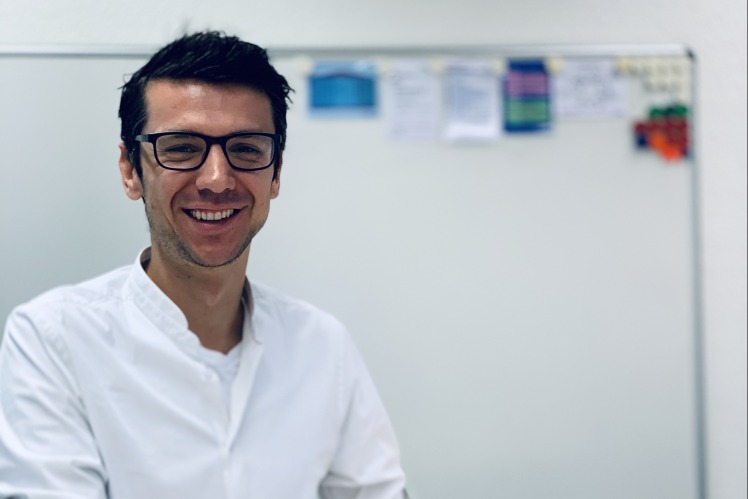 Senior Manager Controlling & IT
Division: MRO International
Location: Emmen, Switzerland
Training: Master of Science in International Financial Management
I have been working for RUAG since: 09/2004
What brought me to RUAG?
I came as an intern from the Lucerne school of economics. Luckily a position became vacant in the financial department after my internship and I was offered the post.
What I like best about my job?
The variety. That means the range of tasks and therefore the chance to learn something new every day.
My biggest highlight so far?
My 1-year secondment to RUAG Australia after its takeover, with responsibility for finance, controlling, IT and infrastructure.
What is it about RUAG that fascinates me?
The constant change. Even before the unbundling, there were constant change projects aimed at making RUAG fitter.
What does my typical working day look like?
It consists of two parts. First of all, I work through the immediate enquiries. After that, I turn to the more time-consuming, longer-term assignments. Nevertheless, I have to make time in-between to be flexible and I enjoy doing so.
What development opportunities does RUAG offer?
There are plenty of opportunities. Each time I have changed position within RUAG, which has been every 3 to 4 years, it has been closely linked to my performance at work but also to my academic training. I succeeded in obtaining my Bachelor's and Master's degrees while continuing to work. I am grateful for the support and flexibility shown by my line managers.
What makes RUAG an attractive employer for me?
Transformation and internationality. Although RUAG operates in a global market, there are still hurdles to be overcome in order to become a fully-fledged international company. I find the opportunity to help shape the privatisation exciting and not something you encounter every day.
"Let's exceed the expected" for me means:
Using the broad knowledge of RUAG employees to achieve the best solution for external and internal customers with the result that they are happy to come back to RUAG.
 
Find your job