Structural Design Engineer / Sub-Project Manager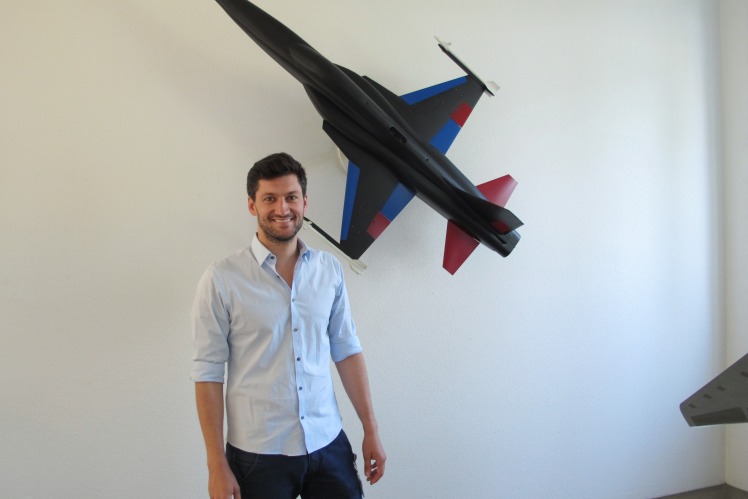 Structural Design Engineer / Sub-Project Manager               
Division: RUAG MRO Switzerland
Location: Emmen, Switzerland
Training: Qualified Technician from Technical College for Mechanical Engineering
I have been working for RUAG since: 07/2014
What brought me to RUAG? 
Even as a small boy, I was a big fan of aviation. I went to my first air show at the age of 8, and my fascination with the world of flying has never left me since. So I was able to fulfil a dream when I completed an apprenticeship as a polymechanic at RUAG.

What I like particularly about my job? 
The variety! In my position as a Structural Design Engineer, I develop solutions for technically complex problems in the experimental field. And in my position as a Sub-Project Manager, I am also able to plan these projects and see them through.

My biggest highlight so far? 
Every time developments in which I have played a pivotal role are implemented and programmes to which I have contributed are successful.

What is it about RUAG that fascinates me?
RUAG enables me to work on projects and technologies that are unique in the world. It fascinates me and makes me proud to be part of these processes.

A typical working day:
Being part of a research team, I don't really have a "typical working day". There are some tasks that need to be completed on a regular basis, but rarely in exactly the same way.

What development opportunities does RUAG offer?
At the start of the year, I succeeded in gaining my degree and moved into my new position as a Structural Design Engineer / Sub-Project Manager. I find this work very fulfilling and I learn a lot every day. There is a great deal of scope for personal development in my team.

What makes RUAG an attractive employer for me?
Not only does RUAG offer many interesting challenges in the field of technology, its social commitment is also an important factor. Having just become a father, I am happy to work in a company that makes allowances for my situation.

"Let's exceed the expected" means the following to me:
Constantly challenging myself, being curious, pursuing novel approaches and thus being an asset to RUAG, the sector and our customers.