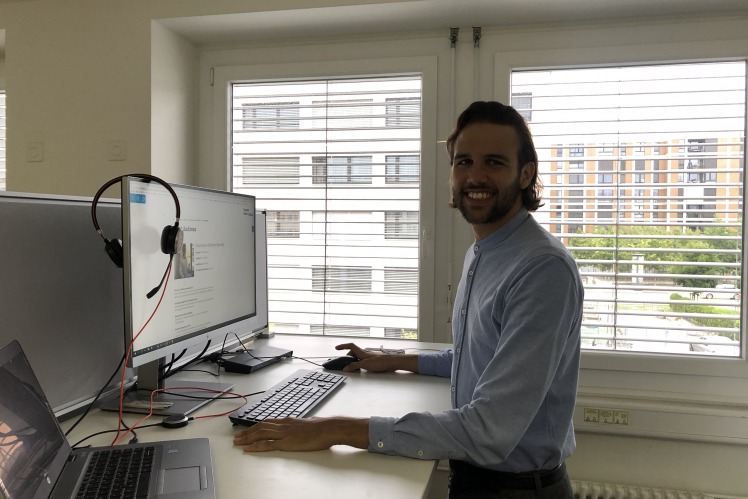 Division: Corporate Services
Location: Zurich-Seebach, Switzerland
Training: Qualified application developer and Kronos IT consultant
I have been working for RUAG since: 06/2019
What brought me to RUAG?
I was headhunted by the Hays recruitment agency.
What do I particularly like about my job?
Having a voice about which technologies should be used and working towards their implementation.
My biggest highlight so far?
Being responsible for some of the key in-house applications as well as being the lead for SharePoint Online in Switzerland and globally.
What it is about RUAG that fascinates me:
… the varied and challenging opportunities that I have here: whether it's rolling out a new technology because the current option has become obsolete or taking advantage of the opportunity to learn about new technologies.
What does my typical working day look like?
My tasks include coordinating the applications that fall within the remit our team, carrying out, expanding and updating application projects for which I have been assigned responsibility and acting as the lead in such projects.
What development opportunities does RUAG offer?
Although I have only been working at RUAG for three months, I already see there are a great many opportunities to further my personal development in a number of areas. One such example would be the SharePoint certification.
What makes RUAG an attractive employer for me?
The solidarity within the team. I am also happy that I have been allowed and trusted to take on responsibility for so many projects.
"Let's exceed the expected" means to me:
Working towards and achieving a goal together. And then constantly working towards achieving further goals.
Find your job