Machine and plant operator qualif.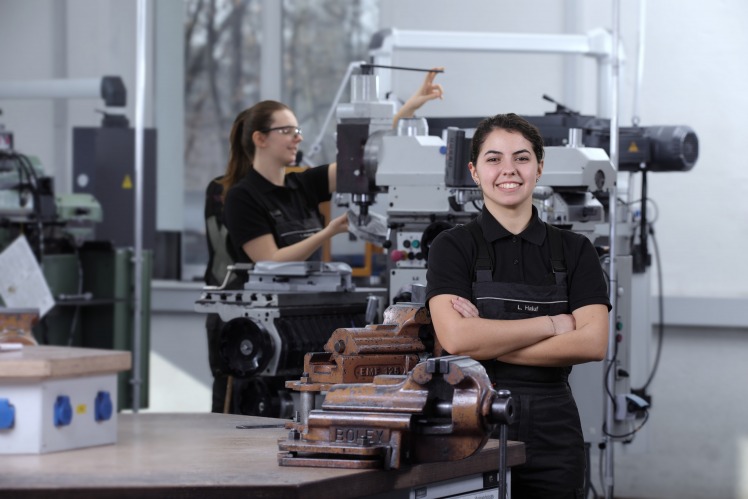 Machine and plant operator qualif.
Division: Ammotec
Location: Fürth, Germany
Education: Mechatronics Technician
I am working for RUAG since: 09/2015
What brought me to RUAG:
I found the job at RUAG through a job placement agency.
What I like particularly about my job:
The varied tasks and the great working atmosphere.
My biggest highlight so far:
The excursions with the apprenticeship to Switzerland. I found it very interesting to exchange ideas with the trainees from Switzerland. Above all, to learn about the training that takes place there.
What it is about RUAG that fascinates me:
The great working atmosphere. Whether in the training workshop or outside the company. You are well received everywhere and always have the feeling of being a part of the team. The social benefits are also very good.
What does my typical working day look like:
I am responsible for my machine in production. My tasks include maintenance, setting up and adjusting the machine, as well as quality control. 
What development opportunities does RUAG offer:
Since I only finished my apprenticeship six months ago, I haven't dealt with this topic yet. However, I know that RUAG encourages its employees and I look forward to learning new things on an ongoing basis.
What for me makes RUAG an attractive employer:
I particularly appreciate the attractive working hours and fair salary. I only have a short distance to get to work, which is of course also an advantage for me.
"Let's exceed the expected " means to me:
Do my best every day with my team.
Find your Job