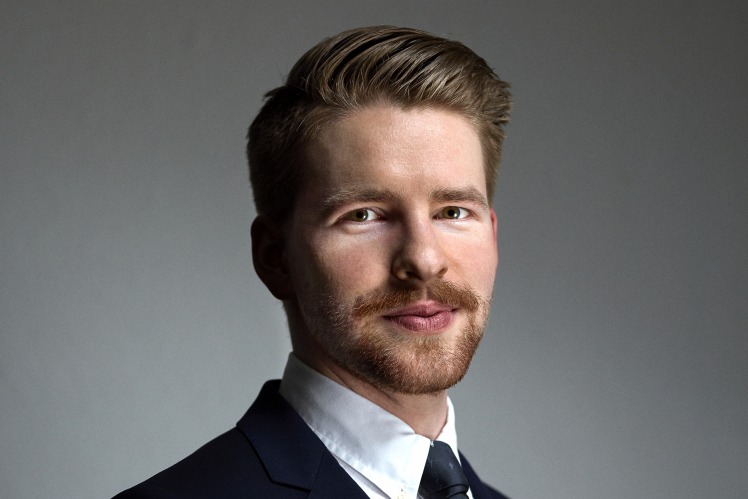 Division: Space
Location: Zurich-Seebach, Switzerland
Training: BSc. in Mechanical Engineering, ETH Zurich / MSc. in Advanced Mechanical Engineering, Imperial College London
How did you find your job?
Between my bachelor's and master's studies, I did an internship with the Product Unit Mechanisms department at RUAG Space. I really enjoyed my experience there, which is why I started looking for jobs at RUAG Space again towards the end of my master's degree.
Why did you choose RUAG?
I am fascinated by the space travel sector – it's just so unique. RUAG Space has a large site in Zurich and is well positioned in the international space market. At the time, the company offered an attractive trainee programme – including a stay abroad – which appealed to me greatly.
What does your typical day at RUAG look like?
I am mainly responsible for the technical coordination of projects. My goal is to provide our customers with a product that meets all the requirements detailed in the specifications. This means that I define, distribute and evaluate technical work packages to enhance product development. I integrate all necessary resources such as design, analysis, material experts or production employees and testers into the various tasks and ensure that they work together as a team.
What do you like in particular about working at RUAG?
Almost everyone here is a bit of a "space nerd"! This means that they are intrinsically motivated by what they do and this is reflected in a very pleasant and generally straightforward working environment.
What do you recommend to students who are about to start their careers?
From the outside, it is difficult to judge what the daily routine in a company actually looks like. It is often easier to get an internship than a permanent position, and this is an ideal opportunity to test the waters. It also helps you to gain important contacts to increase your chances of success for later applications.
Find your job