Deputy Manager of the Practice Ammunition Group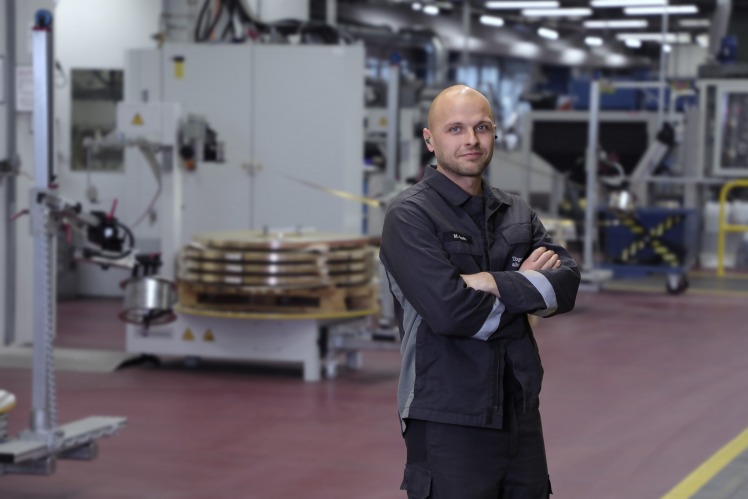 Deputy Manager of the Practice Ammunition Group
Division: Ammotec 
Location: Fürth, Germany
Training: Industrial mechanic
I have been working for RUAG since: 05/2006
What brought me to RUAG? 
I started my apprenticeship at Dynamit Nobel in 2001, but the company was acquired by RUAG during this time. After completing my apprenticeship and taking a year's break, I returned to my old place of work.
What do I particularly like about my job? 
The varied work that provides me with new challenges every day and ensures that I am never bored.
My biggest highlight so far? 
When my Group Manager chose me to be his deputy. I will soon officially start in this position. 
What is it about RUAG that fascinates me? 
The friendly and helpful spirit of collaboration with my colleagues. It doesn't matter what level you're at in the company hierarchy, everyone works together.
What does my typical working day look like? 
I cannot start work without a good coffee in the morning. We then discuss the tasks we have to complete and whether the production facilities are experiencing problems or difficulties that need to be remedied to ensure that our products can be produced smoothly. 
What development opportunities does RUAG offer? 
We are regularly offered opportunities for further training and education in the form of a wide range of courses. It is also possible to be promoted to higher positions within RUAG.
What makes RUAG an attractive employer for me? 
The recognition you receive when you achieve goals as well as the good pay package and regulated working hours.
"Let's exceed the expected" means to me:
Working together as one to meet and exceed the requirements of our customers. As well as the goal of continuously improving ourselves.
Find your job