Senior Manager Front & Back Systems incl. HCM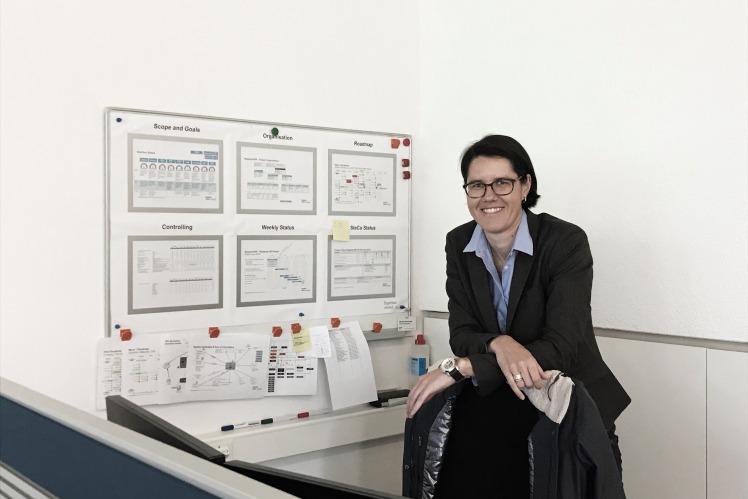 Senior Manager Front & Back Systems incl. HCM  
Division: Corporate Services
Location: Emmen, Switzerland
Training: Bachelor of Science in Business Administration
I have been working for RUAG since: 02/2017
What brought me to RUAG:
I was headhunted via axia consulting as I was on the lookout for a new challenge.
what I like particularly about my job:
No two days are the same. Every day is a new challenge with lots of little things to learn.
My biggest highlight so far:
The IT project management of our global "Magellan4HR" group project.
What it is about RUAG that fascinates me:
The technologies used in IT and the technologies of our division business partners. If they are not up to the state-of-the-art, there is the will and the drive to change that. That fascinates me.
What does my typical working day look like:
For the projects I manage: Carrying out project management work.
For the department I run: Staff management tasks.
For RUAG International: Strategic planning tasks.
What development opportunities does RUAG offer:
I've been able to move to a management position within two years at RUAG. Last year, I completed the IPMA certification in project management and am currently attending a Scrum Master course and the internal Leadership Programme.
What for me makes RUAG an attractive employer:
The motto of "furthering and fostering" has taken me to my limits and beyond. The friendly culture and positive working environment also helps create a good work-life balance for me.
"Let's exceed the expected" means to me:
Working together to achieve an objective that gets people excited, makes them proud and brings positive benefits.
Find your job