Strategic Purchaser - Procurement Indirect Categories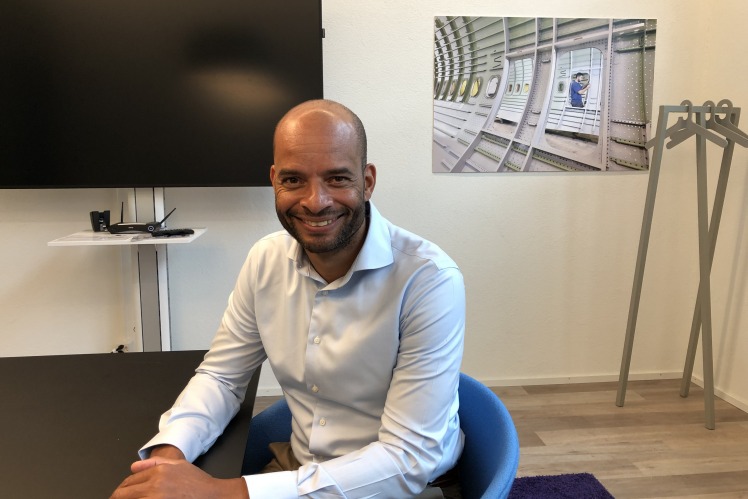 Strategic Purchaser - Procurement Indirect Categories
Division: Corporate Services (Procurement – Finance)
Location: Zurich-Seebach, Switzerland
Education: Mcs Purchasing Leadership, Business Management and Marketing
I am working for RUAG since: 02/2019
What brought me to RUAG:
The opportunity to be part of an ambitious technology company that has the ambition to expand globally and wants procurement to be part of its development.
What I like particularly about my job:
What I particularly like is that I get to work with many different people in different departments in different divisions. This is how I learn about what is going on at RUAG and this makes me better understand what is important to the teams, what drives them and how to support them best.
My biggest highlight so far:
I think my biggest highlight so far was when a very, very senior colleague shared back that he now sees that procurement indeed can bring so much more than just savings. Introducing new technologies for instance brings competitive advantage which is equally if not more important.
What it is about RUAG that fascinates me:
What fascinates me about RUAG is its commitment and determination to develop a new and modern aerospace company that can compete with the other world players. Even though there is the necessity, it still is a courages endeavor.
What does my typical working day look like:
I have to say that in procurement, right now, there no such thing as a typical working day. We are in a very dynamic and challenging environment where there is a blend of project and development work. This is something I personally enjoy a lot.
What development opportunities does RUAG offer:
RUAG procurement is a development function. I dare to say that we are relatively early in the maturity curve. Because of this I feel that the development opportunities for both me as an individual as for the function are limitless.
What for me makes RUAG an attractive employer:
What makes RUAG an attractive employer depends a bit on one's position and perspective I guess. What attracts me is that RUAG is an ambitious technology company where I feel I can fully exploit myself and contribute to meeting the company's goals and objectives. I get all the support in doing so.
"Let's exceed the expected" means to me:
This means to me to go beyond the anticipated outcome. This is where we need to be because this is where the best things happen. To get here is always difficult. If it was easy than many would be here. It takes change and often also sacrifices. But in this place we can create the most desired innovative and valuable products and services. There is no doubt that this is where we want to be and I think we actually can. 
 
Find your Job