Specialist Compensation & Benefits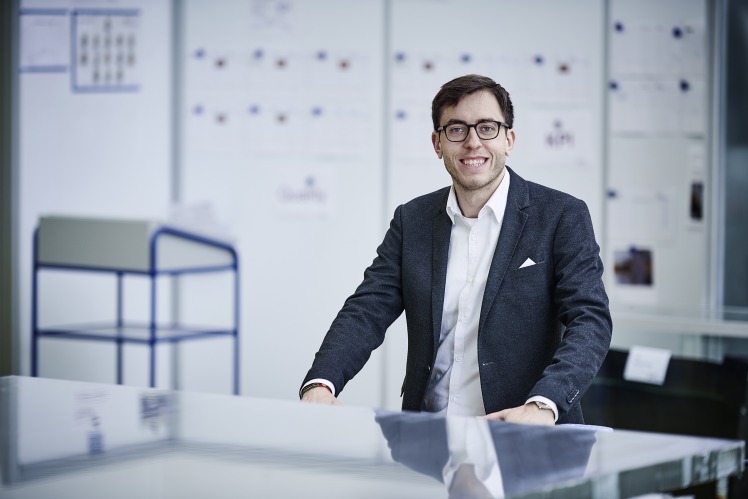 Specialist Compensation & Benefits
Division: Corporate Services
Location: Bern, Switzerland
Training: Master's in Business Administration
I have been working for RUAG since: 10/2018
What brought me to RUAG International?
After I graduated, I was given a tip by a relative when I was looking for a challenging part-time job that I could do alongside my sporting activities.
What I like particularly about my job:
The varying tasks, great colleagues and the opportunity to have flexible working hours.
My biggest highlight so far:
The Group HR Board in Wedel/Hamburg and the opportunity to participate in the founding ceremony of BGRB Holding AG.
What it is about RUAG International that fascinates me?
The different business areas and the transformation in which RUAG International currently finds itself.
What does my typical working day look like?
Currently, due to the pandemic, it consists exclusively of home office. The various topics in the Compensation & Benefits area and the close cooperation with my supervisor nevertheless provide excitement and variety in the daily work routine
What development opportunities does RUAG International offer?
In the fall of 2018, I started as Strategic Assistant HR and was already able to take over the position as Specialist Compensation & Benefits in the summer of 2020. I am convinced that there will continue to be exciting development opportunities at RUAG International in the future.
What makes RUAG International an attractive employer for me?
Future-oriented, ambitious, respectful and critically self-reflective. In my opinion, RUAG International is underestimated as an employer.
"Let's exceed the expected" means to me:
Never being satisfied too soon, but rather going the extra mile together with internal and external stakeholders wherever possible.