Training Systems
Realistic combat experience with reduced costs. The constant increases in the cost of materials and the shortage of
sufficiently extensive firing ranges often mean that the soldiers, in particular don't get enough of the necessary training....
To overcome these restrictions RUAG has developed subcalibre firing training systems "Artillery Training System 14.5 × 51" and "Mortar Training 25" are using existing service equipment without using expensive service ammunition.
Advantages
effective tool for developing teamwork and technical proficiency;
reduced space requirements: firing training can be carried out under simplified safety regulations;
saves expensive ammunition;
less wear and tear on the weapons.
Meanwhile the systems are in service with many armed forces throughout the world as reliable, effective and low-cost training devices. Contact us for more information.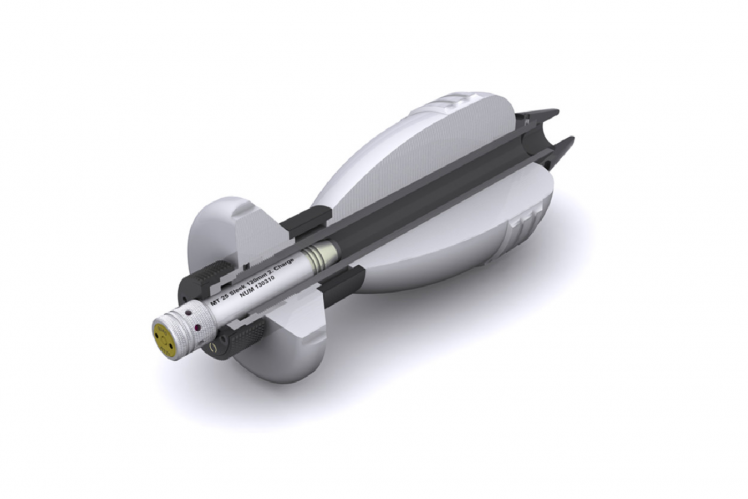 Cross section of a 120 mm Dummy for the Mortar Training 25.
Artillery Training System 14.5 x 51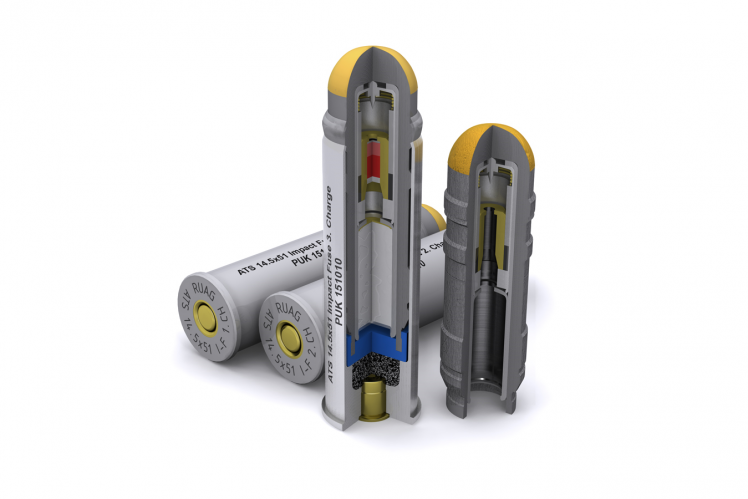 Artillery Training System 14.5 x 51
Cross section of a ATS 14.5 x 51 Impact Fuse 1-3. Charge.