RUAG Cyber Security
Adaptive Cyber Security & Data Loss Prevention Solutions...
About RUAG Cyber Security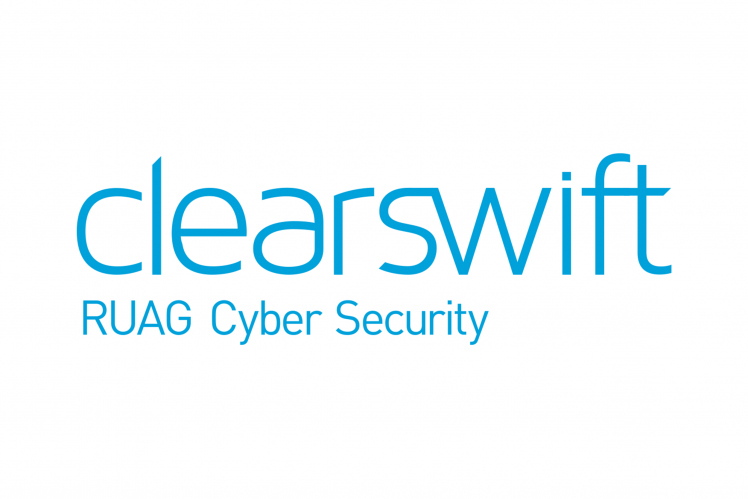 About RUAG Cyber Security
In 2016, RUAG announced its plans to accelerate the expansion of its Cyber Security business unit and invest several million Swiss francs in these activities over the next few years. The acquisition of Clearswift in January 2017 and the establishment of its own Cyber business unit – RUAG Cyber Security - were major steps towards creating a strong position to expand its footprint in the EMEA marketplace.

RUAG Cyber Security is now recognized as a provider of specialist Cyber Security Products throughout the world. Its clients from all sectors benefit from world-leading information security solutions recognized on the Gartner Magic Quadrant for Data Loss Prevention.
Clearswift is led by a highly experienced Executive Leadership Team that combines decades of experience and knowledge with technical, financial and operational skillsets. 
Adaptive Data Loss Prevention (A-DLP)
Breaches from malicious attacks, accidental document leaks, and new privacy regulations are demanding organizations have complete visibility of their sensitive data, understand its context and ensure the appropriate level of protection at all times – while in use, at rest or in motion. Yesterday's complexities, costs and false positives associated with traditional DLP technologies are no longer acceptable. With a disruption-free and true content-aware approach to protecting the unauthorized loss of sensitive data,  A-DLP automatically applies the most optimal security treatment based on its content, context and required regulation policy, without effecting communication flow across email, web, cloud apps and endpoint. Real-time redaction, encryption, blocking or deleting.
Adaptive Security: Redact, block, encrypt, delete or move. Based on content and context.
Automated Redaction and Sanitization: Unique detection and removal of sensitive and hidden data. 
No False Positives: Crippling disruptions and management costs of traditional DLP are eliminated.
Read more