Supervision Equipment
As realistic as it gets.
Trust our Gladiator Live Training Supervision Equipment....
Your defence and security forces train to succeed and save lives with Live, realistic force-on-force training systems. Prove their operational readiness for mission success in today's complex and shifting conflict environments by ramping up realism and accurately measuring their performance.
Strengthen your forces' effectiveness and heighten mission readiness by setting mission goals, creating complex tactical scenarios, tracking their progress and evaluating their operational performance. Our Gladiator Live Training Supervision Equipment lets you put your forces to the test at the highest levels of training fidelity, providing you with the data and proof you need to know your forces are fully ready to succeed when they come face to face with challenging scenarios and threats.
 
The supervision equipment with its intelligent software is the central command of your Live simulation system, enabling you to plan, conduct, control, monitor, record, replay, debrief and evaluate live force-on-force training up to brigade level. Facing the challenges of topographical and geographical challenges, it can be deployed in Fixed Combat Training Center (CTC) as well as Mobile CTC environments. Depending on the level of integration you select, data is transmitted throughout the networked training system in near real-time. The interactive platform enables full situational awareness for trainers and participants, tracking actions and events, locations, personnel and equipment, collecting and processing exercise data, and providing exercise control staff with immediate feedback. The exercise is recorded using cameras and electronic maps, storing tactical messages, enabling full monitoring and accurate after-action review (AAR) reporting, to improve performance and mission success. Our technical experts are keen to support you -  before, during and after the Live training sessions.
Fixed CTC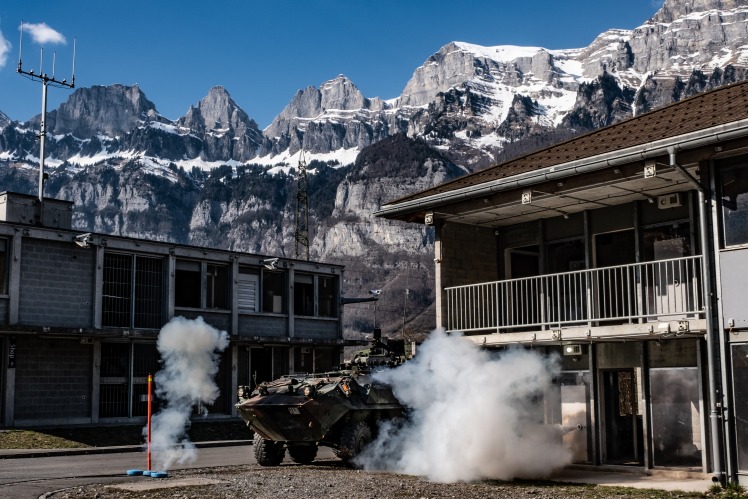 Live training forms an important part of modern forces' preparations by providing them with high fidelity combat situations, and the pressures and challenges these bring. All providers of live training solutions are faced with the same problem, how to provide an effective training solution and avoid negative training experiences. Central to overcoming this problem is providing users with sensory immersion into a realistic environment that brings them face-to-face with the conditions of combat.
Key Features
Force-on-force simulation platform for training in open and urban terrain
Multi functional training system (basic to battalion training, low to high intensity, operation other than war)
Detailed after action analysis (all events, status and positions available)
Scalable player capacity, exercise area and exercise control station
Provides interaction of all types of weapons, direct and indirect fire weapons as well as mines and NBCR weapon systems
Online exercise control by uninterrupted live visualisation of all positions, status, tactical behaviour, fixed or mobile cameras
Shooting through windows, doors and walls: Through shots and fragment effect vary according to weapon and ammunition
Precise indoor location allows online position monitoring to within a few centimetres
Video surveillance systems with image, infrared and sound recordings
Tactical radio integration
Factsheet Training in urban terrain
Mobile CTC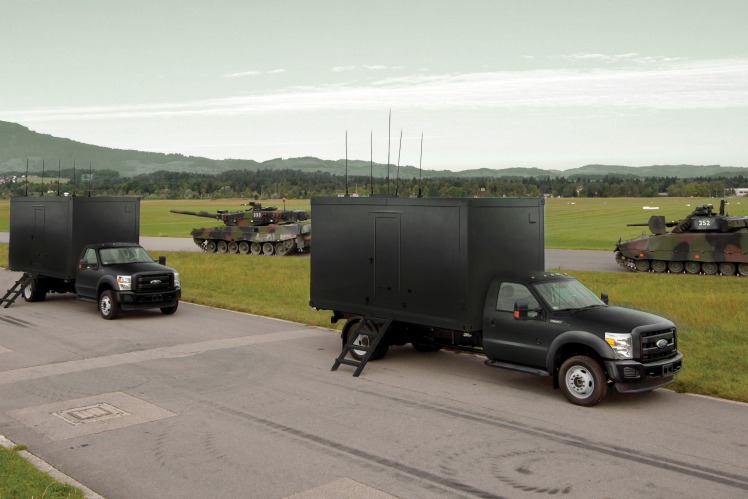 RUAG MRO International supplies fixed and mobile live simulation platforms for various training scenarios. These enable training with an impressive level of realism, including an "after-action review" for detailed assessment of training exercises.
Our CTC/MOUT training solutions comprise the following systems:
2D/3D EXCON

Simulation devices

Positioning systems

Data transmission systems
 The training solutions offer numerous advantages:
All simulators integrated

Real-time EXCON display

Gap-free capture of all data

Realistic weapon effects, even in the field

Precise online position monitoring

Seamless transition in training between open and urban terrain

Immediate after-action review using drawing tool, statistics, video interface, audio and video recordings
Factsheet Vehicle Based CTC