On Board Computers
RUAG Space computers have monitored and controlled many hundreds of satellites and launchers for over forty years. RUAG Space has supplied the guidance and control computers for all current Ariane and Vega launchers, as well as on-board computers for more than 135 satellites and space probes utilised in telecommunications, scientific, and earth observation missions. ...
RUAG Space develops high performance fault-tolerant On Board Computers used in space applications. RUAG Space computers reliably monitor and control various subsystems on board satellites. They prepare data for transmission to Earth and execute commands issued to the satellite from the ground. They control satellites' on-board power distribution, temperatures, critical actions such as the pyrotechnic release of locking mechanisms and thruster operations.
Constellation Single Board Computer (cSBC)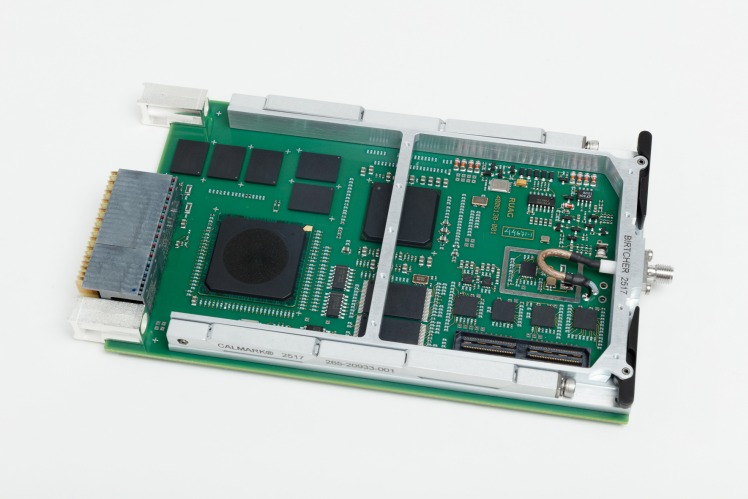 Constellation Single Board Computer (cSBC)
The Constellation Single Board Computer is one of the high quality products that offer a cost effective solution for applications deployed in larger quantities.
The computer offers a high performance processor and a powerful FPGA for flexibility in terms of communication, interface and processing capability. It can be used for any on board computer on the platform or in the payload.
For more information, please download data sheet on the bottom of this page.