Drive Electronics
RUAG Space drive electronics operate different kinds of mechanisms in a reliable and smooth fashion offering optimum pointing performance and mechanism management....
Standalone drive electronics from RUAG Space are the first choice for operating different types of mechanisms such as solar array drives, antenna pointing systems or thruster pointing assemblies. The Multi-Purpose Drive Electronics (MPDE) is a generic two-axes stepper motor controller optimized for high performance and smooth mechanical operation. It is compatible with a high number of actuators and available for different power bus voltages.

The MPDE is operated via a MIL-STD-1553B communication interface and is highly user-configurable. It offers different drive functions such as constant speed operation, drive to target or automatic trajectory tracking with the motors running either in half-, full- or micro-step mode.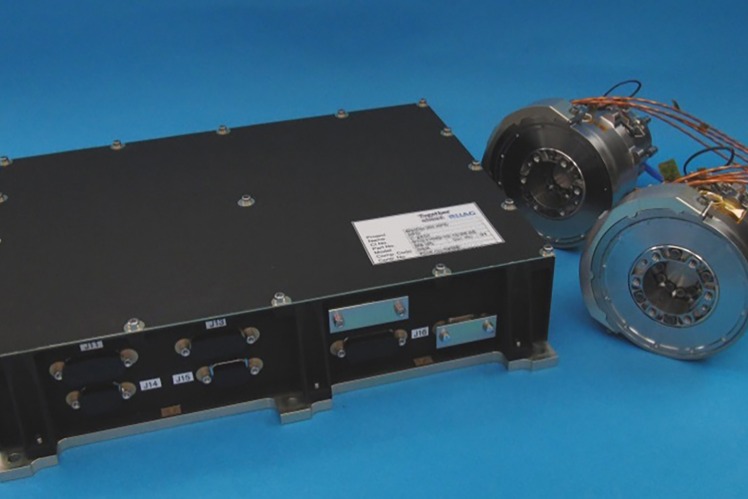 RUAG Space offers various types of modular and embedded drive electronics with the motor driver either installed within the actuator housing or as part of a hosting unit such as an on-board computer system. Having the mechanism electronics part of the actuator housing offers low-cost drive trains especially for simple applications such as deployment mechanisms.