Electronics
Because there is no helpdesk in space.
Reliable digital electronics by RUAG Space....
RUAG Space supplies radiation-hard and fault-tolerant computers to ensure that rockets arrive in space safely and that the various systems on board satellites work together seamlessly, year after year. RUAG counts deliveries to the Ariane program in the hundreds and the company's data handling systems and control computers for diverse satellite applications are trusted by numerous commercial and scientific missions.
Over the past decades, RUAG Space has developed extensive expertise in signal processing, particularly on large bandwidths. RUAG's navigation receivers allow a very precise orbit determination for satellites – up to the nearest centimeter.
Reliable digital electronics by RUAG Space on board of telecommunication satellites keep people connected all around the globe. Our technology ensures that contact with satellites in earth orbit or even probes far out in space is maintained successfully.
Pressrelase April 18, 2018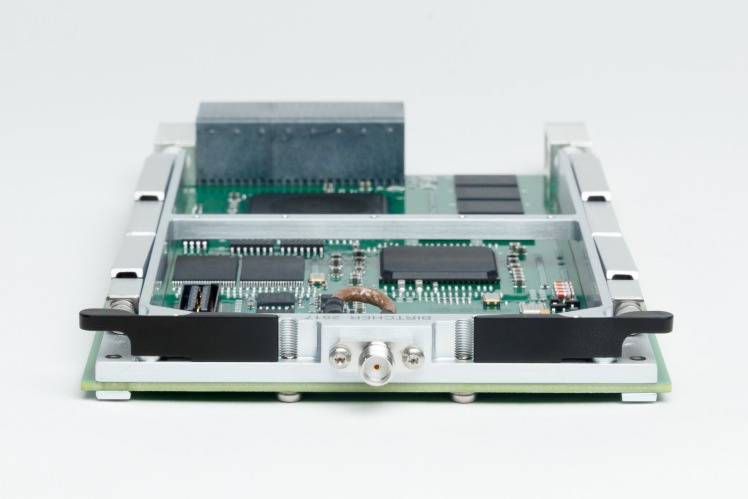 Pressrelase April 18, 2018
High performance, low price: RUAG Space launches Electronics series for satellite constellations
A new, low-cost series of electronics products tailored to satellite constellations is now part of the RUAG Space portfolio. During Space Symposium, the US and European based product supplier introduced its latest developments for both satellite platform and payload.
Contact
Product Group Electronics
Bernhard Eichinger
Marketing & Sales
T: +43 1 80199-5746
Email