Electronics
Because there is no helpdesk in space. Digital electronics you can rely on....
RUAG Space supplies radiation-hard and fault-tolerant computers to ensure that rockets make it into space safely and that the various systems on board satellites work together seamlessly, year after year. RUAG counts deliveries to the Ariane program in the hundreds and the company's data handling systems and control computers for diverse satellite applications are trusted by numerous commercial and scientific missions.
Further, RUAG Space has well-established expertise in signal processing – particularly on large bandwidths. RUAG's navigation receivers are able to determine a satellite's orbital position to the nearest centimeter.
Finally, RUAG Space products on board of telecommunication satellites keep people connected all around the globe. The company's technology ensures that contact with satellites in earth orbit or probes far out in space is maintained.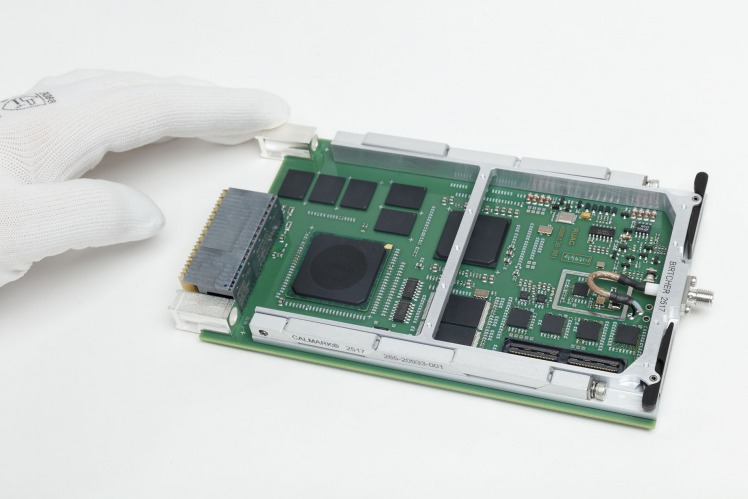 Constellation Single Board Computer
The Constellation Single Board Computer is one of the high quality products that offer a cost effective solution for applications deployed in larger quantities!
Contact
Product Group Electronics
Bernhard Eichinger
Marketing & Sales
T: +43 1 80199-5746
Email