Group Executive Board
Chaired by Group CEO Urs Breitmeier, the Group Executive Board comprises the four CEOs of the operating divisions Space, Aerostructures, Ammotec and RUAG MRO Switzerland, plus the heads of the support functions Finance & Controlling, Human Resources and Legal & Secretary General....
Urs Breitmeier
born 1963, Switzerland
Member of the Group Executive Board since 2006

Year after year, RUAG continues to consolidate its position as an internationally competitive group with core competencies in aerospace and defence. International growth and the combination of civil and military use of applications are becoming ever more important. RUAG thus provides its customers and partners with highly efficient, technologically advanced services with significant efficiency benefits.

Education
Degree in Physics and in Mechanical Engineering; MBA sunY/ Albany

Career
CEO of RUAG Division Defence and member of the Group Executive Board; Head of Sales, Marketing and System Management as well as Member of the Executive Board of RUAG Land System Inc. (today RUAG Defence); Consultant in Strategy, Process and Project management, Malik Management Centre St. Gallen; Member of the Executive Board and Manager of Development, Marketing and Sales, Calotron Inc.; Technical Manager, Lonza Inc.
Find out more about the RUAG Group here.
CEO RUAG Group
Chairman of the Group Executive Board
Dr. Peter Guggenbach
born 1962, Switzerland
Member of the Group Executive Board since 2009

With a broad-based portfolio of products and subsystems for satellites and launch vehicles, RUAG Space is the leading independent supplier of space products in Europe.

Education
Dr. sc.techn.; Dipl. Ing. HTL/ETH, EMBA IMD

Career
Different positions in the industry, amongst others Manager ABB Local Division Automation Products; Manager ABB Power Electronics and Medium Voltage Drives; Manager ABB High Power Converters; Project Manager Bosch Scintilla Inc.; Project Manager Mitsubishi Ltd. Japan. 

Find out more about RUAG Space here.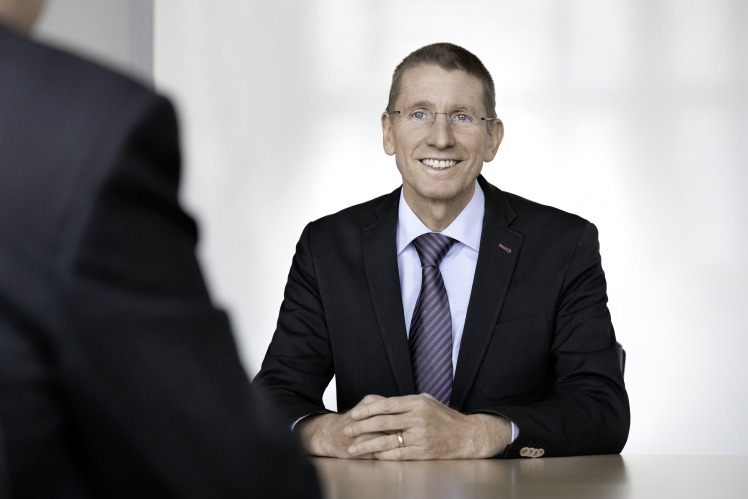 CEO Division Space
Member of the Group Executive Board
Dirk Prehn
born 1968, Germany 
Group Executive Board member since 2018
RUAG Aerostructures specializes in aircraft structural components. Key focal points are the development, production and final assembly of complete passenger aircraft fuselage sections, wing and control surface components as well as sophisticated component assemblies and parts for civil and military aircraft. As "Quality Gate", the division is responsible for the global fuselage section supply chain for aircraft manufacturers.
Education
Graduate engineer / Dipl. Ing. Mechanical Engineering
Ruhr-Universität Bochum / ESKOM South Africa
Career
Senior VP Programs & Sales at RUAG Aerostructures 
Vice President Sales & Marketing at Premium AEROTEC GmbH
Head of Sales & New Programs; Head of A350 Program Management EADS – Military Air Systems in Augsburg
 
Find out more about RUAG Aerostructures here.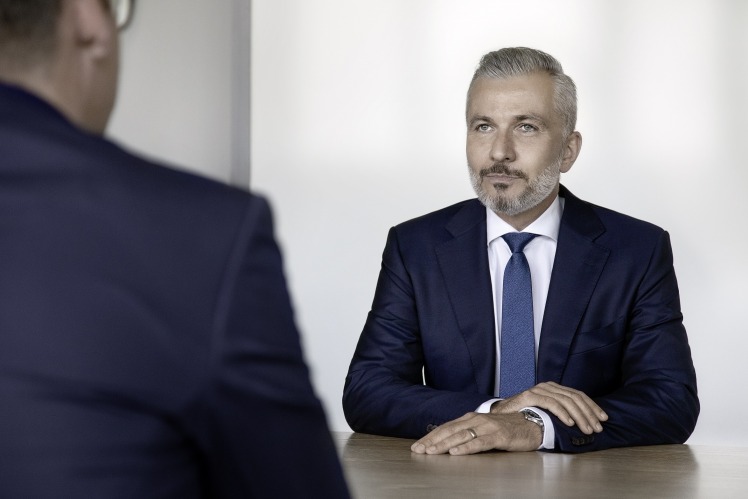 CEO Division Aerostructures
Member of the Group Executive Board
Christoph M. Eisenhardt
born 1968, Switzerland/Germany
Member of the Group Executive Board since 2017
RUAG Ammotec focuses its research and development activities on top-quality pyrotechnical specialty products for hunting and sport, law enforcement, the military and industrial applications. This opens up new market niches worldwide and secures our market leader position in Europe.
Education
Economics at the University of St. Gallen (lic.oec.HSG)
Career
Many years of experience managing industrial companies with an international reach; previous positions include CEO of VOLEX plc (UK), CEO of KVT-Fastening AG (Switzerland) and CEO of Viterra Sicherheit & Service GmbH (Germany). Also divisional head of Siemens Building Technologies AG (Switzerland) and Continental AG (Germany).
Find out more about RUAG Ammotec here.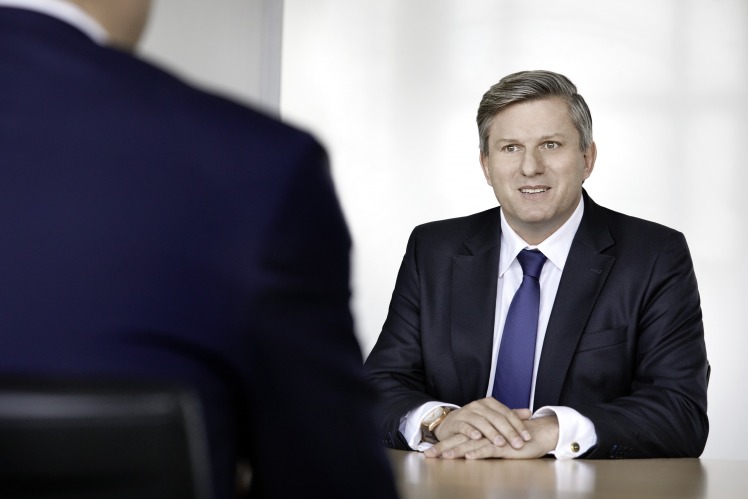 CEO Division Ammotec
Member of the Group Executive Board
Andreas Berger
Born 1959, Switzerland
Member of the Group Executive Board since 2018
RUAG MRO Switzerland is a leading independent provider of integration, upgrade and maintenance services for land-based defence and security systems. Its in-house product portfolio comprises one-of-a-kind subsystems and components for national and international customers.
Education
Dipl. Ing. in electrical engineering, ETH
Career
Extensive experience in industry including amongst others: member of divisional management at RUAG Defence and SVP Network Enabled Operations; Operations Director Switzerland at Johnson Controls; Business Unit Leader at Johnson Controls; CEO at Swissphone; General Manager Orell Füssli Security Documents.    
Find out more about RUAG MRO Switzerland here.
CEO Division RUAG MRO Switzerland  
Member of the Group Executive Board
Urs Kiener
born 1965, Swiss national
Member of the Group Executive Board since 2002

Finance & Controlling defines benchmarks and key figures to manage the activities of the RUAG Group in accordance with the provisions of the Group strategy. The main focus is on professional risk management, efficient cash management, financial discipline and transparency, and clarity and openness in communication. Corporate Procurement standardizes and optimizes procurement processes throughout the RUAG Group.
Group Risk Management supports RUAG's internationalization with the implementation of a company-wide risk management process, assessments and tools.
RUAG Real Estate is the centre of expertise for managing RUAG's real estate assets internationally. The main tasks of RUAG Real Estate are to improve the return on investment, increase the value of RUAG's considerable real estate portfolio and to acquire, plan, develop and manage production areas and infrastructure for the divisions and their business units. RUAG Environment recycles electrical and electronic appliances and is a specialist in industrial waste disposal.
Education
Diploma from the Business School of the Berne University of Applied Sciences; Master of Corporate Finance, IFZ Zug.
Career
Various positions in finance, controlling, accounting, including as Head of Finance and Accounting at RUAG Holding Ltd. and Head of Corporate Controlling, Valora Group.
Find out more about Facts & Figures. 
Find out more about RUAG Real Estate.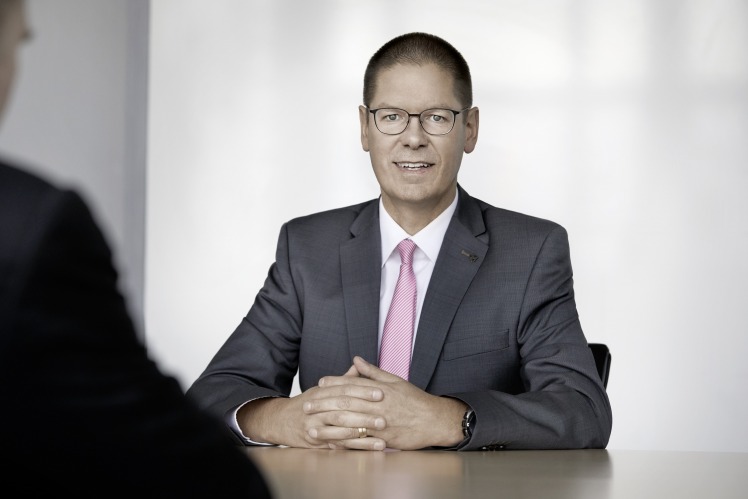 Chief Financial Officer
Member of the Group Executive Board
Dr. Christian Ferber
born 1965, Switzerland
Member of the Group Executive Board since 2012  

Corporate Human Resources is a strategic business partner to the divisions. Its main areas of focus are ensuring that RUAG is erceived as an attractive employer, developing a corporate culture centred on the needs of the market and customers, fostering and developing the skills of employees and managers, and engaging in dialogue with internal employee representatives and social partners.
Education
Doctorate in Law, University of Zurich
Swiss federal diploma in human resources management
Career
Leading positions in Human Resources at the District Court of Zurich, Ford Motor Company (Switzerland) SA, Coca-Cola Beverages (Switzerland) AG and Sunrise Communications AG. 

Find out more about career opportunities at RUAG here.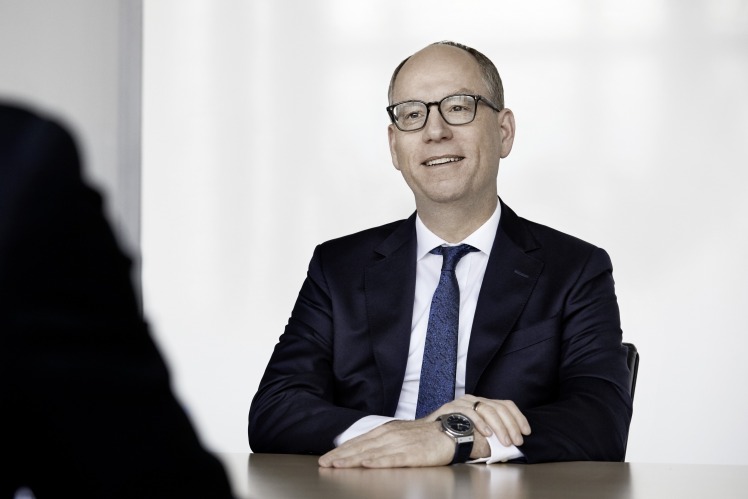 Chief Human Resource Officer
Member of the Group Executive Board
Dr. Judith Bischof
General Counsel and Secretary of the Board of Directors
born 1974, Switzerland
Group Executive Board member since 2018
As a business partner, Corporate Legal and Compliance advises the RUAG business units on all legal and compliance matters. It generates corporate added value by minimising legal risks, seizing contractual opportunities and ensuring compliance with laws and rules of conduct.
Education
Executive MBA University of St.Gallen (HSG)
Master of International Business and Law, University of Sydney
Admitted to the bar in the Canton of Zurich
Doctor of Law (Dr. iur.) University of Zurich
Master's Degree (Lic. iur.) University of Zurich
Career
General Counsel and Member of the Executive Committee of Ascom Holding AG
Lawyer at Lenz & Staehelin firm
Foreign Associate at Covington & Burling LLP
Legal Clerk at Zurich District Court
Other appointments
Member of the Swissmem Judicial Commission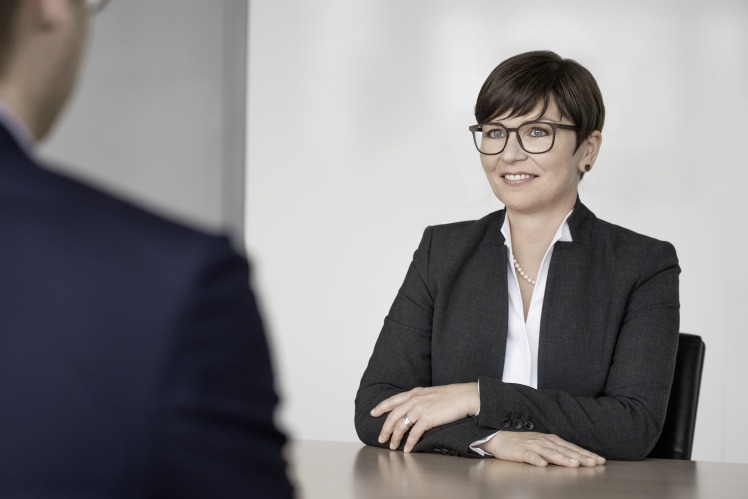 General Counsel and Secretary of the Board of Directors
Member of the Group Executive Board