Integrity@RUAG International
For RUAG International, business relations with customers and business partners are based on integrity and partnership, trust and mutual respect. Neglecting or disregarding these basic rules in the interest of securing business success is against our corporate culture.
...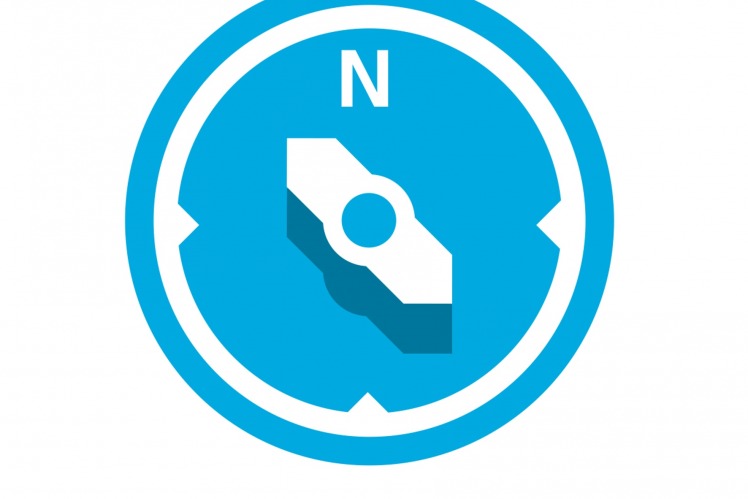 Each day, we justify the trust that is placed in us. We set ourselves ambitious targets, keep our word and follow the rules.
The RUAG International Code of Conduct helps us to live by the clear values and principles to which we are committed – within the Group but also towards our customers, business partners, suppliers, the communities we form part of, politics, authorities and also towards our shareholder, the Swiss Confederacy. For RUAG International, an act or behaviour is therefore only permitted if it complies with the applicable law and is in line with the Code of Conduct.
Against Bribery & Corruption
Zero tolerance for Corruption
RUAG International applies a zero tolerance policy to corruption and rejects any form of bribery or any other corrupt behaviour. Benefits must always be of a lawful, neutral, suitable, appropriate and transparent nature.

Gifts and entertainment or other benefits can only be offered, given or received in good faith and only if they are appropriate and in-keeping with customary business hospitality and are in compliance with RUAG International's own rules. 

RUAG International makes no donations to political parties.

It is prohibited to offer, provide or accept a benefit with the intention or effect of influencing the decision-making process of a business partner or public official.

In the same way, no benefits may be accepted that could influence RUAG International's own decision-making process.

No gifts of an exaggerated value or other inappropriate benefits may be offered, given or accepted.

In particular, it is also prohibited to offer or provide benefits to public officials for routine governmental actions in order to initiate or expedite performance of duties of non-discretionary nature (facilitation payments). Exceptions may apply in case of danger to personal health and safety. 
Benefits with a value exceeding the thresholds defined in the RUAG International Group Directive Anti-Corruption require written approval of the responsible Compliance Officer. The Compliance Organization records these requests and the respective approval or denial in a central depository. This depository is also available to internal and external auditors.

We employ appropriate measures to put our commitment to preventing corruption into practice. These include a personal obligation on the part of all employees, the management and the Board of Directors, as well as contractual partners to refrain from any and all types of bribery. We review our contractual partners (including any offset partners) and their conduct on a case-by-case basis. We also train our employees, the management and the Board of Directors and provide them with advice and support. In the event of grounds for suspicion, we are prepared to abandon transactions.

We ensure that our incentive schemes do not undermine this commitment against bribery & corruption. 
Excerpt from the employee regulation
It is RUAG International's declared objective to adhere to the applicable laws and regulations in all areas of its business activities. This applies particularly to the prohibition of corruption. Employees declare their agreement with the following rules of conduct to prevent corruption:
Money and pecuniary gifts may not be used for prohibited or dubious purposes;
No unjustified advantage may be gained through favours to others of a financial or other nature.
No favours of a financial or other nature may be accepted if the provider expects or is rewarded with an unfair advantage. 
Contracts with Third Parties
Compliance aspects of contracts with third parties
Binding templates for contracts with third parties that support sales activities are available to all employees of RUAG, together with explanations and a specific Group Directive. These are subject to continuous reviews and improvements following the risk-based approach described in below section. Currently, these include the following main aspects:
Conclusion of contracts with third parties that support sales activities always requires compliance approval.
Detailed and comprehensible anti-corruption clause in the respective contracts, including the right to audit. 
RUAG International's right to immediately dissolve the contract and claim compensation if the third party violates the ban on corruption.
RUAG International's right to regular reporting from the third party (in particular from agents) on past and upcoming activities. If the third party fails to fulfil this obligation, a contractual penalty will be forfeited and the agent should expect the contract to be dissolved.
Depending on the specific risk exposure, RUAG International may ask a statement from an independent, local legal expert confirming that the third party is a corporation duly organized pursuant to the applicable laws and that the contractually agreed activity and the compensation to be provided is admissible under the law governing the activity.
RUAG International has set upper limits for the commissions of agents, which usually are determined by a percentage of the contractual volume brokered. In addition, for high-volume customer contracts RUAG International specifies a declining scale of commission, and always requires a cap on the agent's commission in absolute numbers.
Due diligence when selecting and instructing third parties
In a standard process, RUAG International is internally assessing the compliance risks related with all third parties that are supporting sales activities. Depending on the specific risk exposure, RUAG International may ask external specialized service providers to conduct background checks on the third party, its shareholders and other affiliated legal entities and natural persons. The same procedure applies when existing contracts with agents come up for renewal, latest after three years.
Contracts with third parties that are supporting sales activities may only be concluded on the basis of  precisely specified standard contract templates. The template for agency contracts contains, inter alia, provisions concerning the amount of commission, the paying agency for commissions, the duty of the agent to provide regular reporting and, of course, an effective ban on corruption clause.
Trade Compliance
As a company under the ownership of the Swiss Confederacy, RUAG International is aware of its responsibility as a supplier of military applications for aerospace and defence.

Military applications specifically include the export of defence products and the provision of defence-related services for customers abroad (i.e. outside Switzerland). RUAG International is subject and adheres to the local laws of the countries it operates in as well as Swiss export control laws, in particular the Federal Act on War Material (KMG), the Federal Act on the Control of Dual-Use Goods and of Specific Military Goods (GKG), the Federal Act on the Implementation of International Sanctions, Embargo Act (EmbG) and the Federal Act on Private Security Services Provided Abroad (PSSA).

RUAG International delivers military applications exclusively to unambiguously identifiable, reputable business partners, thereby contributing to security, independence and stability.

Irrespective of their place of manufacture, all exports of military and dual-use applications must be in compliance with international law, Switzerland's international obligations and the principles of Swiss foreign policy.
Conflicts of Interest
Conflicts of interest are not only a threat to RUAG International as a company, they also pose a significant corrup-tion risk. Yet, all employees have their personal relationships and interests and in consideration of this, RUAG International has issued a Regulation that sets the basic rules to handle any actual, potential or perceived conflicts of interest in order to avoid any negative consequences for both the individual employee concerned and RUAG International as a company.
As sole shareholder, the Swiss Confederation exercises control over all decisions taken at the General Meeting, including the election and remuneration of members of the Board of Directors and dividend resolutions. RUAG International discloses details about the nomination process, appointment, composition and remuneration of its Board of Directors in the annual reports. In addition, the members of the Board of Directors have no business relationship with RUAG International.
Information and security of information
RUAG International undertakes to protect and treat confidentially the information entrusted by customers, business partners, employees, or other stakeholders. RUAG International observes applicable data protection legislation and undertakes to protect and keep confidential all information entrusted to the Group by its business partners and employees.
RUAG International employees are obliged to keep confidential any proprietary or third-party business and trade secrets with which they have been entrusted or of which they have become aware in the course of their employment. This applies in particular to information about technologies or manufacturing, research and development processes and to business and financial data as well as customer information.
 
Code of conduct for business partners
In light of its international operations, RUAG International is committed to conducting business in accordance with ethical principles and applicable laws and in a socially responsible way. RUAG International also expects conduct that is proper in every respect from its business partners – i.e. its customers, suppliers, service providers and their supply chains. To substantiate this, RUAG International establishes certain minimum standards and informs its business partners of these standards.

The Code of Conduct for RUAG international Business Partners is an integral part of our contracts with third parties and is binding on business Partners.
Training measures
RUAG International attaches great importance to everyone who works for it being familiar with and practicing its Code of Conduct, its commitment to fair industry-standard conduct and its efforts to combat corruption. These rules have been set out in easy-to-understand language for all employees, and trainings are being given accordingly. 

Trainings are either adapted for specific target groups considering employees' specific positions and tasks and the risks associated. Others are given in person by addressing staff and management at all RUAG International sites worldwide, including board members, for example when new employees are hired or recently in the frame of the roll-out of our new Code of Conduct and specifically leave a lot of room for discussions and questions. Other trainings for all employees are given using e-learning tools where appropriate, for example an anti-corruption and a trade comliance e-learning to be rolled out in 2019.
Trainings are always provided in all appropriate languages and the target groups are defined following a risk-based approach with special emphasize on particularly risk-exposed functions, such as management functions, marketing & sales, procurement, government relations, HR and communications.
Following a risk-based approach, the employees are required to undertake personal refresher trainings and/or e-learnings on the compliance program at least every three years. This applies in particular but is not limited to, employees in high-risk positions and the risk-category of anti-corruption and trade compliance.
The effectiveness and the content of the training and communication program is measured, reviewed and updated on a continuous basis. This is ensured through feedback received during the discussions in the workshops, face-to-face conversations in daily business, employee surveys, measuring completion rates and response-behaviour to specific sections and test-questions in e-learnings, results of internal and external audits and systematic evaluations of the whistleblowing and case statistics. The training and communication material is comprehensively revised at least every three years.
Example of training
Compliance Organisation
RUAG International is currently strengthening its compliance organisation with dedicated Compliance Officers for the divisions. On Corporate level, the Compliance & Risk Management function is in particular responsible for the implementation of RUAG's policies throughout the Group through the establishment and adaptation of directives and trainings and for the operation of the whistleblower system. The business is fully included through different Communities of Interest for Trade Compliance and Commercial Compliance, as well as through the Compliance Board.

The Vice President Compliance & Risk Management reports to the General Counsel who is a member of the Group Executive Board. He also reports directly on a regular basis to the Audit Committee, the Board of Directors and in bi-annual detailed personal updates to the Chairman of the Board of Directors .The shareholder is provided with summarized information on compliance issues within the context of quarterly reports and meetings as well as via the Annual Report.
The Audit Committee and the Board of Directors do maintain the ultimate oversight of the program Integrity@RUAG with special emphasize on the program against bribery and corruption. Through regular compliance-updates provided by the Vice President Compliance & Risk Management, these bodies are in the position to assess the effectiveness of the compliance initiatives and specific measure implemented taking into account the results of internal and external audits and assessments and thereby ensuring that required adaptations are being implemented.
Risk-based approach
The design of the program Integrity@RUAG International and the compliance organisation is based on a detailed assessment of the relevant compliance risks. All compliance-initiatives and specific measures are based on risk-assessments that are being conducted continuously. In particular, the Compliance Officers of the divisions do perform regular, risk-based reviews of the division-specific anti-corruption requirements with special emphasize on contracts with third parties. This approach ensures tailored mitigation-plans and hence an efficient allocation of the available compliance resources.
The processes and elements of compliance risk assessments have been formally implemented in Q1 2017 and are reviewed on a regular basis of at least every two years. 
All internal compliance documents (Codes, Directives, Regulations and Supporting Documents) and the respective processes and procedures are reviewed and revised on a regular basis of at least every three years or in response to relevant changes in the regulatory environment.
 
Sanctions and reporting of violations
In accordance with our values, all employees are encouraged to report immediately any information about violations of the Code of Conduct or of any applicable legislation. Violations of the Code of Conduct are not acceptable and will be appropriately sanctioned.

Depending on the severity of the violation in question, such sanctions may range from reprimands and warnings to immediate dismissal and to civil claims for compensatory damages and criminal prosecution. Deliberately ignoring any infringements of the code by others or obstructing any investigation of violations is also considered a violation of the Code of Conduct. Employees should have an objective reason to assume that the information they pass on and all related allegations are essentially true. Employees who report known or suspected violations in good faith are protected against any retaliation. Any type of retaliation against employees who have reported violations in accordance with these principles constitutes a clear and serious violation of the Code of Conduct and will be appropriately sanctioned. 

In contrast, reports made with the aim of wrongly accusing colleagues or managers will not be tolerated. Such conduct always constitutes a violation of the Code of Conduct and will be appropriately sanctioned.
Compliance Case Statistics December 2021
Contact and Whistleblower System
Another important element in the combating of corruption and other irregularities is the web-based RUAG International whistleblower system, introduced in November 2014. Employees and third parties anywhere in the world can use this system if they suspect or observe irregularities and violations or if they have questions or need advice. The online tool is hosted by an outside company and serves as an early warning system to prevent or detect compliance violations. The procedure for this is clearly regulated: if an employee notices irregularities, the first point of contact should remain his or her line manager, in a second instance a Compliance Officer (e.g. by using the compliance(at)ruag.com e-mail address) , Human Resources or the General Counsel. But if such a conversation is not possible or fails to achieve the expected result, the whistleblower system provides the additional option to report the incident via the RUAG International website or https://ruag.integrityplatform.org, anonymously if desired. Reports are seen and processed only by designated RUAG International specialists from the Compliance team.
Joint Ventures
The above described compliance principles and RUAG International Compliance Management System apply also to all joint ventures RUAG International engages in. RUAG International conducts compliance due diligence procedures on all of its joint venture partnerships, covering all relevant compliance risk-categories with special focus on the risk-categories of anti-corruption and trade compliance. These compliance due diligence procedures follow a risk-based approach, so that the level of assessments is more advanced, the higher the compliance risk exposure of the partners (e.g. state-owned, privately owned, stock-listed), the business (e.g. export-control) and the countries of operation (e.g. export-control and corruption risks). A significant change in the business relationship in a joint venture may require a new compliance due diligence procedure.
In such procedures RUAG International will always establish the ultimate beneficial ownership of the partner company. The processes and elements of compliance risk assessments described in the above section "Risk-based approach" also apply to joint ventures, so that these are also subject to the reviews of the compliance risk assessments on a regular basis of at least every two years. 
RUAG International commits to establishing and implementing jointly with its partner the above described compliance principles and Compliance Management System for all relevant compliance risk-categories with special focus on the risk-categories of anti-corruption and trade compliance and preventive measures like employee trainings. RUAG International will only enter into joint ventures if anti-bribery and corruption clauses reflecting the standards of RUAG International are included in the contract, in particular prohibiting foreign and domestic bribery and facilitation payments, as well as specifying clear audit and termination rights to detect, control and prevent breaches. 
RUAG International commits in all of its joint ventures to take an active role in ensuring adherence to its compliance standards in all relevant compliance risk-categories with special focus on the risk-categories of anti-corruption and trade compliance. Depending on the concrete circumstances, this can be achieved through veto rights for high-risk transactions, reporting lines to the bodies of the joint venture, monitoring and audit rights and secondment schemes for compliance officers.